WORLD WIDE DISTRIBUTOR NETWORK

Eagle Specialized Coatings And Protected Environments ( E.S.C.A.P.E. ) a division of DW Pearce Enterprises Ltd is the Canadian and Pacific West Coast Authorized Factory direct distributor
for Superior Products International II, Superior has set up or is in the process of setting up local distributors all around the world because they know that there is no substitute for being there. As a customer would you want support coming from half way around the world or would you prefer to have local support? It would probably be in your best interest to contact your local distributor! Someone who is familiar with local environmental conditions ( Canadians don't all live in igloos, lol ), local environmental laws, local building codes, local fire codes, local WCB regulations, local labour laws, local references, etc. Listed below are links to websites and email addresses for some of the other local distributors located around the world.



USA


www.enerchecksystems.com
Bruce Gorelick
Enercheck Services
PO Box 49426
Charlotte, NC 28277
Tel:(704)841-9550 Fax:(704)844-6066
bgorelick@enerchecksystems.com
JAPAN



TENNOZ-PARKSIDE BLDG., 5-8, HIGASHI-SHINAGAWA 2-CHOME,
SHINAGAWA-KU, TOKYO 140-8614, JAPAN
Telephone # 81-3-5462-2864 and fax # 81-3-5462-2809

EUROPE



Superior Products Europe N.V. www.specoating.com 
Kampweg 123 B - 2990 Wuustwezel Belgium
Mobile: 32.(0)475.32.64.73 Tel: 32.(0)3 690 02 40 fax: 32.(0)3 690 02 41
Email: info@specoating.com

Superior Coatings & Concrete Trading www.sc2trading.com
Swaefkenstraat 8 7415 EC  DEVENTER THE NETHERLANDS
cell: +31 (0) 6 10749324 Tel: +31 (0) 570-672971 Fax: +31 (0) 570-670343
email:  e.schoonenwolf@sc2trading.com

AUSTRALIA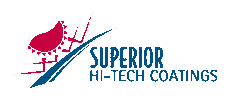 THE ORIGINAL IMPORTER & DISTRIBUTOR FOR AUSTRALIA and NEW ZEALAND
www.superiorcoatings.net.au
Tony Brady
Unit 1 / 11 Rock lea Drive Port Melbourne 3207 Victoria Australia.
PO Box 104 Somerville 3912 Victoria Australia
Contact Details
Mobile: Tony Brady + 61 418 835 155 Email: tony.brady@bigpond.com or tony@superiorcoatings.net.au
Mobile: Terry Mahoney + 61 407 725 902. Email: terrym@c032.aone.net.au
INDUSTRY LINKS
canada
The Thermal Wizard
http://www.thermal-wizard.com/tmwiz
Montreal, Quebec, Canada.