HEAVY DUTY TRANSMISSION SHOP
2004

This project was completed under the direction of AJ Allen, President of Technology Northwest Inc., the Eagle Distributor located in Spokane, Washington.
Problem: The epoxy coating was delaminating and the floor was slippery creating a concern for management, employees and WCB.
Solution: Remove any loose existing coating by hand tool and then pressure wash to a clean, dry and sound substrate ready to accept a coating system of RUST GRIP ®. RUST GRIP ® enters the pores of the concrete and the epoxy coating and actually becomes part of the surface instead of just bonding to the top like all other coatings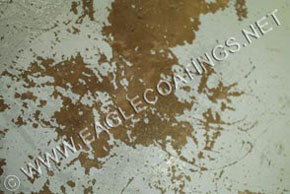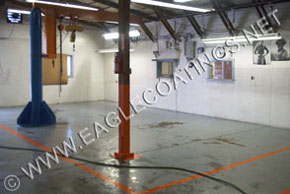 A primer coat of RUST GRIP ® was applied and then a small amount of non aggressive aggregate was broadcast and back rolled to provide a slip resistant surface that was also easy to clean.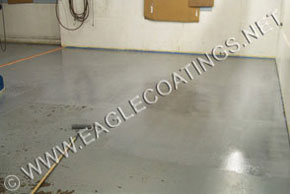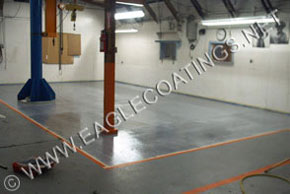 A top coat of
RUST GRIP
® was cross hatched for a permanent seal.