CAUSTIC AND CORROSION TANK PROTECTION
Preparation of steel substrate by high pressure water blast and Xylene wipe to assure a clean, DRY and sound substrate ready to accept a protective coating system.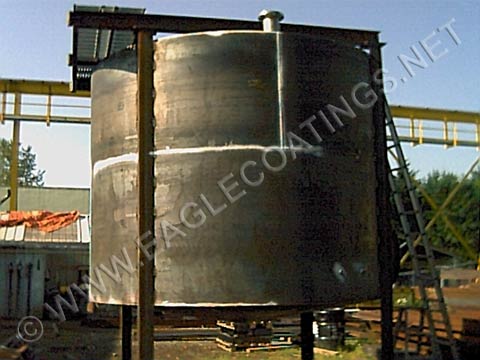 RUST GRIP ® applied as both a primer \ base and a top coat for long lasting rust proofing.
RUST GRIP ® has passed 15000 hours of salt spray testing which equals marine specifications (DNV Certification)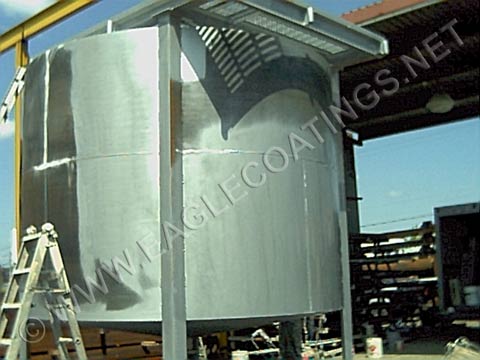 RUST GRIP ® applied as a primer coat inside the tank.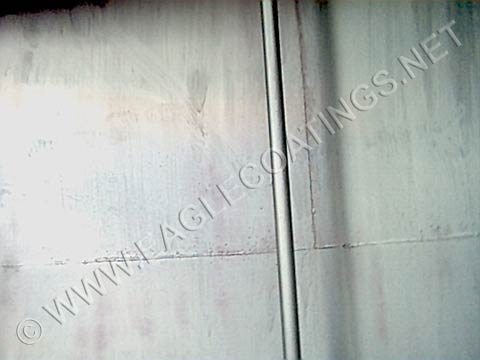 LINING - KOTE ® applied in 2 coats @ 16 mils WFT = 8 mils DFT cross hatched to protect steel from pH 3 caustic solution inside the tank




If
CORROSION

or

CAUSTICS

are a problem on any structure or equipment . . .



WE OFFER AN ...