Hammer Shaft Protection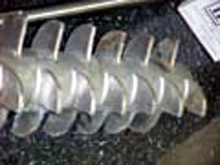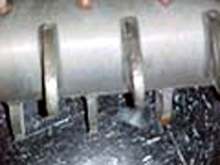 This is a hammer shaft removed from a fertilizer lump crusher. It was coated with Rust Grip and installed two(2) years ago. The crusher runs approximately six(6) days per week, sixteen (16) hours per day.
Normally due to abrasion caused by the fertilizer the ears on the shaft are worked to the point of replacement within one (1) year. Now after two(2) years it shows no wear and will be reinstalled in unit. Unit went down because of a broken shaft.
The only explanation we could come up with that prolonged the life of the unit was the coat of Rust Grip.
Please review attached pictures.
Sincerely,
Troy Neeley
tneeley@augserv.com
706-849-6467