Vancouver Aboriginal Friendship Center
Vancouver
Problems: leaking and rusting metal roof, flaking coating on flashing, heat expansion \ contraction of the substrate leading to opening of seams and screws popping out.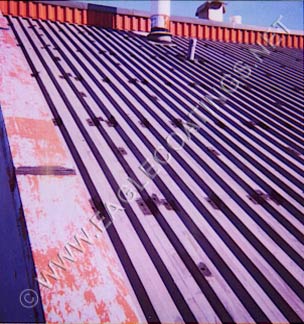 Solution: Primer Coat with RUST GRIP ® to permanently seal in the rusting metal, caulk seams and screws with SUPERBASE (HS) ® , Base Coat with SUPERTHERM ® to insulate and stop heat expansion plus added UV protection, Top Coat with ENAMO GRIP ® to provide a lasting impact resistant, low maintenance finish up to and including GRAFFITI.
RUST GRIP ® on metal roof panels
SUPERBASE (HS) ® on seams and screws
SUPERTHERM ® 1ST COAT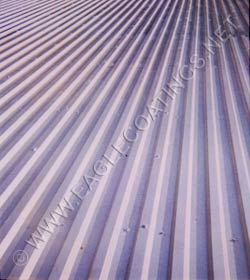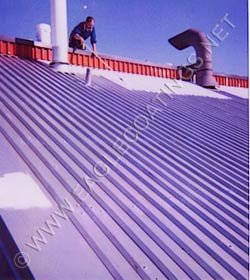 SUPERTHERM ® provides the added environmental benefit of a reduced HEAT ISLAND EFFECT.
SUPERTHERM ® 2ND COAT
ENAMO GRIP ® TOP COAT