Shamrock Trucks
2004

These project pictures of this corrosion control project are courtesy of AJ Allen, President of Technology Northwest Inc., the Eagle Distributor located in Spokane, Washington.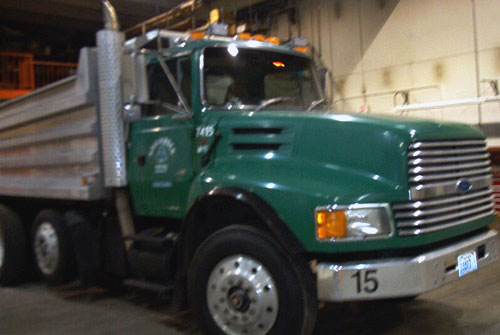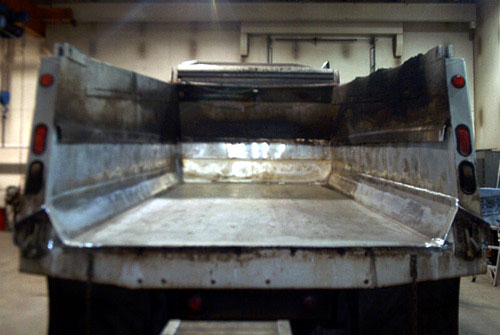 The truck bed was prepped to a clean, dry and sound condition ready to accept 2 coats of RUST GRIP ® applied crosshatched at 200 sf per gallon per coat all in one day. The RUST GRIP ® coating has a thickness of only 10 - 16 mils WFT = 5 - 8 mils DFT (5- 8/1000") and weighs 9 lbs. It can also be applied at a greater thickness.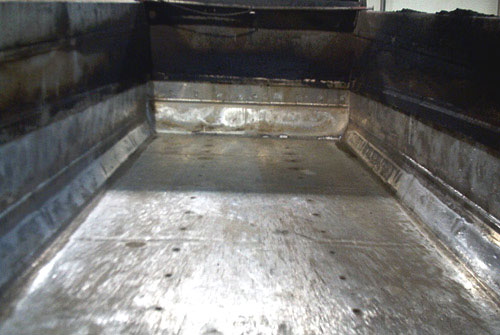 RUST GRIP ® actually becomes part of the metal therefore it is impossible to pull it off. It has a tensile strength of 6,750 psi which is equal to US highway concrete and because it cures to 0 porosity any cargo will have a far less tendency to stick.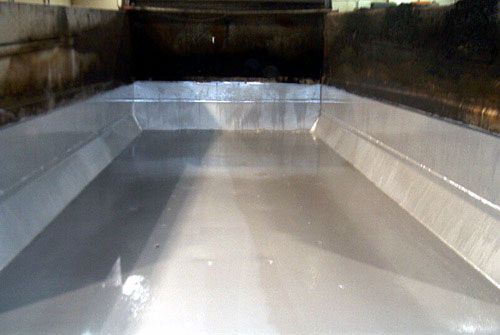 Because the RUST GRIP ® coating was done during the regular maintenance shutdown it was allowed in excess of two weeks to ensure maximum cure before going into service.