ingenika tug boat
april 2010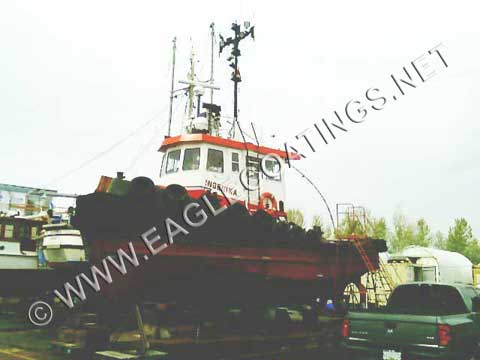 This is looking through the access hatch of the rear compartment below deck. There are signs of corrosion throughout. The prep is currently being done in this photo using a needle/scalar chisel to remove the pack rust.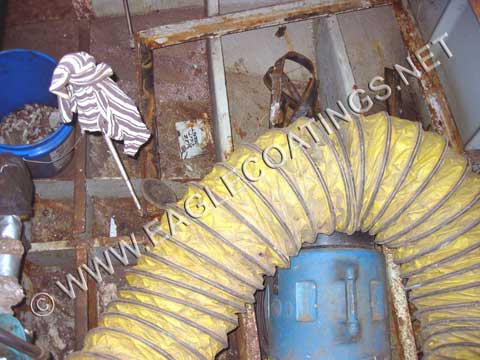 After pack rust is removed the surfaces were further washed down with mineral spirits.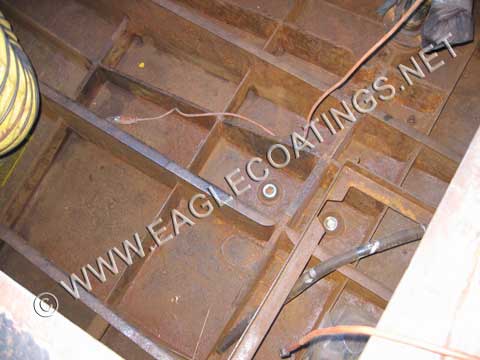 Rust Grip applied to the hull floor and bracing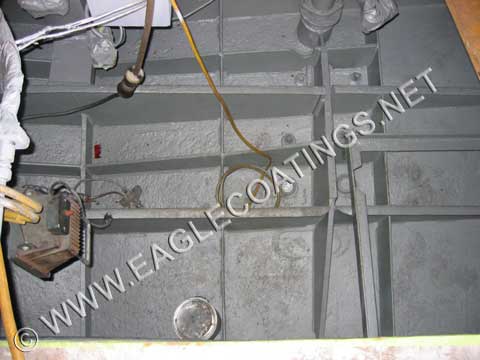 Engine Room forward facing Engines removed, grease, oil and ponding salt water on surfaces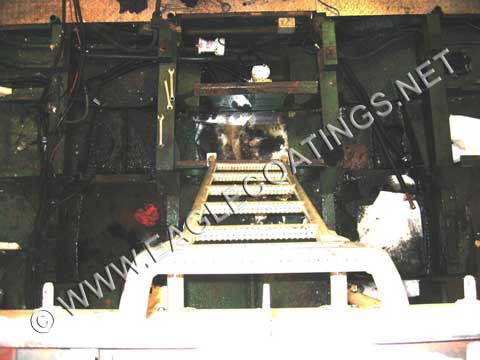 Prep done with a needle/scalar chisel and grinder to remove pack rust then washed down with mineral spirits, in the engine room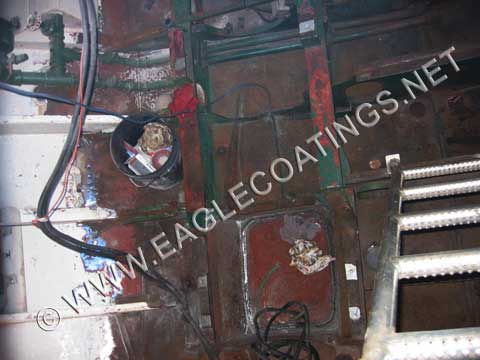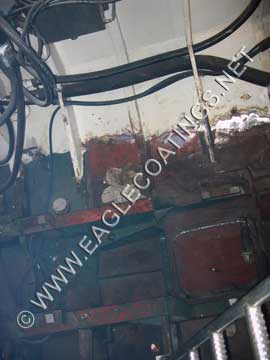 Rust Grip applied as primer top coated with marine epoxy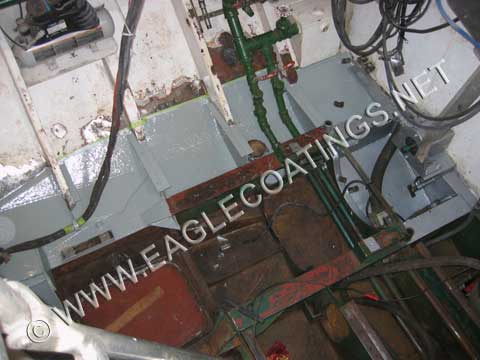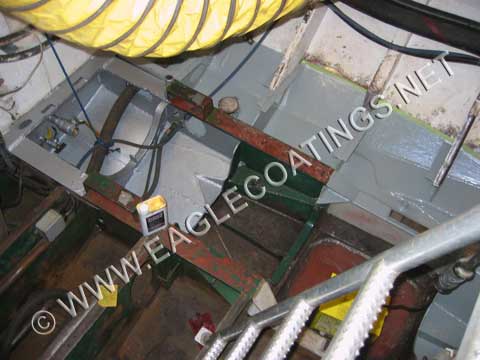 Forward escape hatch coated with

H

S

C

to provide thermal control and to stop condensation.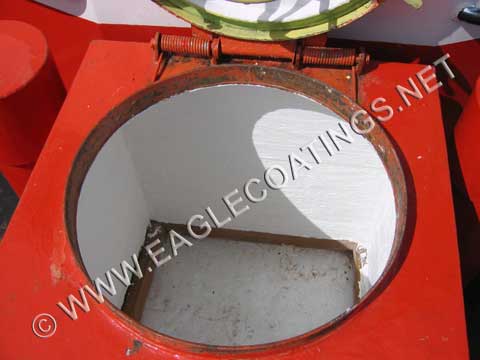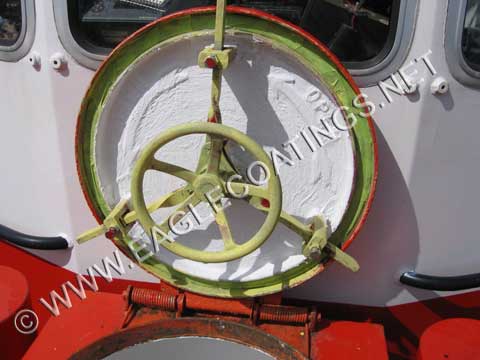 Rust Grip applied to walls and ceiling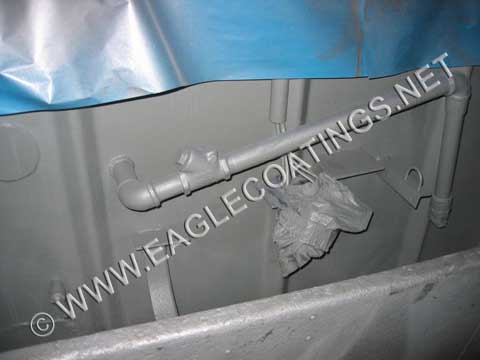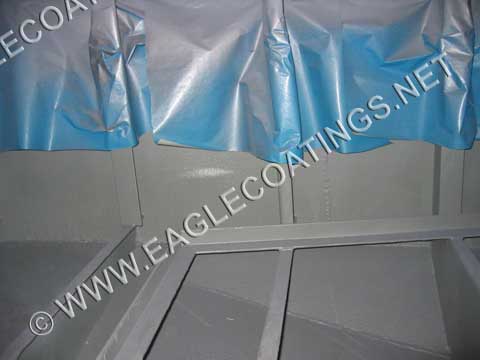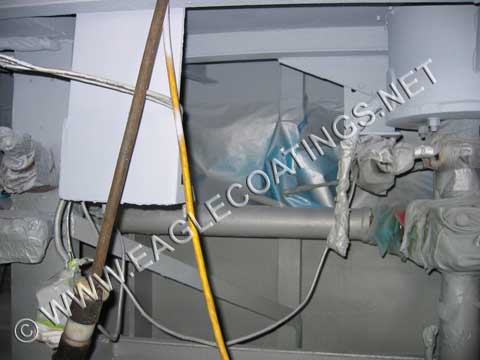 Photos courtesy of: David Lawson
Senior Specialized Coatings Consultant \ Project Manager